Power On Pulse Circuit
This first circuit produces a brief on pulse when powered up. It can be used to prevent surges in power amplifiers, or to block the bump sound you hear in audio amplifiers when you first turn them on.
When SW1 is pressed power is applied to the circuit, and Q1 turns off which in turn turns on and OUT stays low. R1 and C1 create a time delay that delays Q1 from turning off. When C1 charges Q1 turns off, and in turn turns off Q2 and R3 goes high. The polarity of the pulse can be reversed with an transistor inverter.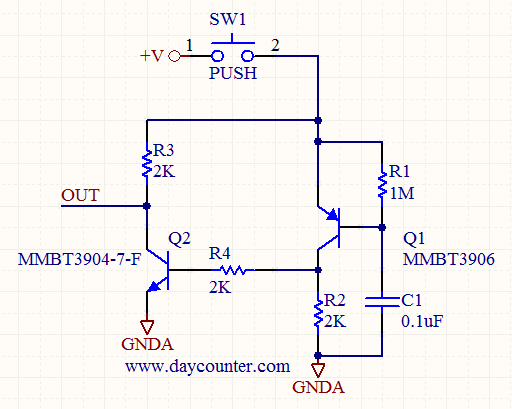 Power On Pulse Circuit