Voltage Divider Calculator
One of the most basic and common circuits is the two resistor voltage divider. The ratio of the resistors divides and input voltage down to a lower voltage. This calculator simplifies the task.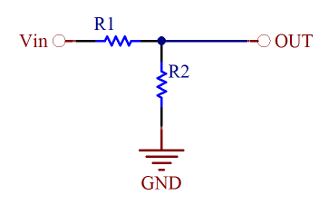 Voltage Divider Circuit Schematic
See our standard resistor calculator for a real world resistor value.
Equations:
Vo= Vin*R2/(R1+R2)
R2/R1= Vo/(Vin-Vo)