Comparator Hystereses Calculator

See our other Electronics Calculators.
This calculator will compute the resistor ratio R1/R2 and reference voltage for given high and low threshold values for a hystereses curve, or the threshold values given the reference voltage and resistor ratio.
The most commonly know comparator is the LM339 and it's various flavors. Rail to rail op-amps can also be used as comparators. The LMV324 is one such op-amp that is affordable, and works well as a comparator.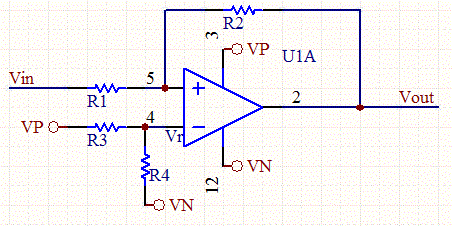 The design equations for this calculator can be seen at:
Comparator Hystereses Design Equations.
See our Votage Divider Calculator in order to compute R3 and R4 for a given Vr.
Comparator and Resistor Manufacturer Links
The best way to find comparators and resisters is to use our free Electronics Component Directory, where a myriad of electronics manufactures are listed.
Other Electronics Links
We offer a broad range of electrical engineering calculators and electronics articles and tutorials.
Daycounter specializes in contract electronics design. Do you need some help on your project? Contact us to get a quote.
[Employment] [Downloads] [Articles] [Contact Us]
Salt Lake City, UT, USA
Disclaimer: Daycounter, Inc. doesn't guarantee the accuracy of any of it's content. Use at your own risk.

© Copyright 2016 Daycounter, Inc. All rights Reserved.